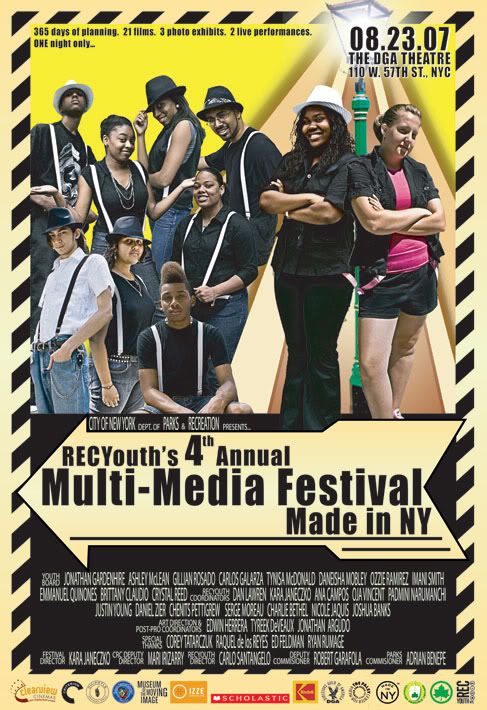 This past Thursday was the REC-Youth 4th Annual Multi-Media Festival.
It's something the boys and I have been looking forward to since last year, and let me tell you, I'm already looking forward to next years.
We entered two films this go-round: "Monster in My Closet" and "Educating Cattle".
Both swept the awards.
"Educating Cattle" took home best documentary and best editing. Robbie Cline (the man pulling the strings) should be proud.
"Monster" won best acting. It went to Carlos Galarza, Anthony Jessel and myself. The stage was crowded and the folks loved us. It also took home best narrative.
We love making movies, and losing sucks, so we were all glad to come home full handed.
Last year "The Art Show" won best narrative as well, making us 5 time winning filmmakers.
The show was put together brilliantly and all the work was loads of fun to watch.
I hope to see some more of you folks there next year, maybe even on the big screen.
Cheers.
p.s
I'll introduce the boys in the next couple posts. Together we make the journey.