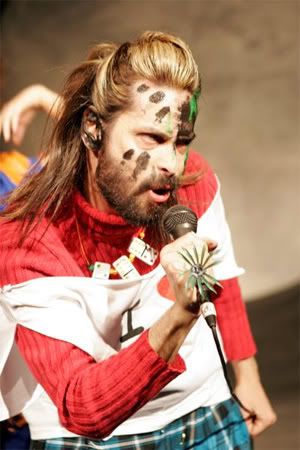 That's right people, the one and only Apollo Braun.
I'm lucky enough to say Apollo's store is directly below my building, which means I can see him whenever I want.
Group hugs and discounted t's aside, he really is a talented cat.
We worked on a film together while I was taking a class at NYU and there is defenitly much more to him and his story. There is another film dying to be shot.
Untill then, however, Apollo proposed something quite interesting to me. He was offered by Logo (www.logoonline.com) to show a video for his hit single "Party in my pants". The day he called me I had just got back from Kodak with 10 rolls of tri-x. Something clicked and I decided the next Broke Toe Production will be a long awaited one. Finally, the moment I and many have been waiting for.
Apollo Braun.
Super-8.
Glory.
P.S
If you haven't seen the short film I did with him, dig this: